Rolling TV Cart with Rechargeable Battery Power for 60" to 100" Displays
Height-adjustable mobile cart with rechargeable battery system lets you move your flat-panel display smoothly from one room to another.
Ideal for rolling your flat-panel TV through offices, classrooms and conference rooms
Rechargeable battery allows up to 90 min. of display use without plugging into outlet
Durable steel frame blends into any room décor and supports up to 220 lb.
4 in. swivel casters enable smooth rolling and lock to secure the cart at rest
Built-in shelf accommodates laptops, projectors, webcams, Blu-ray players, etc.
Tripp Lite Part Number
DMCS60100XXBB
New
Have a Question?
---
Move Your Flat-Panel Display or Interactive Whiteboard Wherever Your Audience Is
This rugged Tripp Lite rolling TV stand combines a height-adjustable display mount with the convenience of a mobile cart. Mount your flat-panel television, digital whiteboard or touchscreen monitor to the all-metal unit, and then roll it safely and smoothly from room to room. The DMCS60100XXBB lets you deliver your message in corporate, education, healthcare, commercial, hospitality, retail, government and other settings requiring flexibility in a screen's location.
Comes Ready to Roll Wherever You Need to Go
A mobile stand with four-inch swivel casters allows you to roll the DMCS60100XXBB into any office, conference room, huddle space or classroom best suited for cost-efficient resource sharing. Ease of movement allows collaborative workflow to happen in any location and maximizes usage to increase engagement, creativity and productivity. Handles on the support columns help you guide the cart's movement. The casters lock into place to keep the stand securely in position while at rest.
No Need to Limit Your Presentations to Areas Where Wall Outlets Are Convenient
The DMCS60100XXBB is designed to encourage and assist group collaboration and audience participation. To support this goal, an enclosed, rechargeable lithium iron phosphate (LiFePO4) battery system powers the display for up to 90 minutes without being plugged into a wall outlet. This allows you to give your presentations in areas where no outlets are present or are too far away. LEDs monitor battery charge level in real time. Plug the system into a standard AC outlet to charge the battery when not in use.
Raise and Lower the Screen to Find the Most Comfortable Viewing Angle
The height-adjustable TV floor stand fits most flat-panel displays, whiteboards and monitors from 60 to 100 inches. Its steel frame withstands the stress of repeated adjustments and supports up to 220 pounds (99.8 kg). You can raise or lower the height of the display from 47 to 65 inches above the floor. You can also tilt the screen to achieve the most comfortable viewing angle.
Conveniently Place Peripherals and Manage Cables
A durable shelf holds audio/video and other components, such as laptops, projectors, webcams and Blu-ray players. Cables can be routed through the columns to keep them hidden and avoid excessive clutter.
VESA-Compliant Mounting Ensures Display Compatibility
VESA (Video Electronics Standards Association) promotes uniformity in the video electronics industry by developing standards for TVs and monitors. For hassle-free display compatibility, this mount supports most VESA mounting hole patterns.
Bring a digital whiteboard or interactive display into a conference room or classroom for a virtual meeting or brainstorming session
Move a flat-panel display into a lobby, hallway or trade show booth to create temporary digital signage
Show videos in a multipurpose area, such as a hotel lobby or lecture hall, where a permanent display is impractical
Roll your television into a secure area for storage when not in use
Heavy-duty mobile floor stand
Rechargeable lithium-ion battery system
HC350SNR power inverter/charger, 300W
32Ah Ultralife battery
(4) Rolling casters, 4 in.
Owner's manual
Flat-screen television, monitor, digital whiteboard or interactive display from 60 to 100 in.
Supports the following VESA patterns: 200 x 200, 200 x 300, 200 x 400, 200 x 500, 300 x 200, 300 x 300, 300 x 400, 300 x 500, 300 x 600, 400 x 200, 400 x 300, 400 x 400, 400 x 500, 400 x 600, 500 x 200, 500 x 300, 500 x 400, 500 x 500, 500 x 600, 600 x 300, 600 x 400, 600 x 500, 600 x 600, 600 x 900, 700 x 300, 700 x 400, 700 x 500, 700 x 600, 800 x 300, 800 x 400, 800 x 500, 800 x 600, 900 x 400, 900 x 500, 1000 x 400, 1000 x 500, 1000 x 600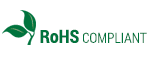 OVERVIEW
| | |
| --- | --- |
| UPC Code | 037332260345 |
| Product Type | Mobile TV cart with battery system |
| Device Compatibility | Monitor/HDTV |
POWER
Input Voltage(s)
120V
Power Cord Length (ft.)
6
Battery

Battery Model Number: Ultralife URB12350

Mobile Power Source: Lithium Iron Phosphate (LFP) Battery

Battery Capacity: 32 Ah

Battery Voltage (VDC): 12.8

Battery Runtime: Up to 90 min. Runtime varies depending on load.

Battery Recharge Time: 2.8 hrs

Battery Cycle Life: 1,500 cycles

Inverter/Charger

Inverter Model Number: HC350SNR

Output Voltage: 120V

Pure Sine Wave Output: Yes

Output Capacity: 300W

Battery Recharge: Internal ATS powers connected equipment and recharges battery simultaneously
PHYSICAL
| | |
| --- | --- |
| Color | Black; Silver |
| Degrees of Motion | +5° to -10° |
| Material of Construction | Aluminum, Steel |
| Maximum Weight Capacity (lbs.) | 150 |
| Motion | Tilt |
| Mounting Location | Floor |
| Number of Displays | 1 |
| Unit Dimensions (hwd / in.) | 49 x 27 x 22.5 |
| Unit Weight (lbs.) | 126 |
SPECIAL FEATURES
| | |
| --- | --- |
| Security Lock | No |
| Built-in Cable Management | Yes |
| Pre-installed Casters | Yes |
STANDARDS & COMPLIANCE
| | |
| --- | --- |
| United States | Inverter/Charger: UL1778:2014 R8.15, UL60601-1:2003 R6.03, ANSI/AAMI ES60601-1: 2005+A2:2010 |
| Canada | Inverter/Charger: CAN/CSA-C22.2 No.601.1-M90, CAN/CSA-C22.2 No. 60601-1:08 |
| Compliance | Inverter/Charger: EN55011:2009+A1:2010, EN60601-1-2:2015, FCC PART 15 CLASS A, ICES-00 |
WARRANTY
| | |
| --- | --- |
| Product Warranty Period (Worldwide) | 2-year limited warranty |
How can we improve the information on this page?
Is an important specification missing? Did you spot an error? Please let us know how we can make this information more useful to you.