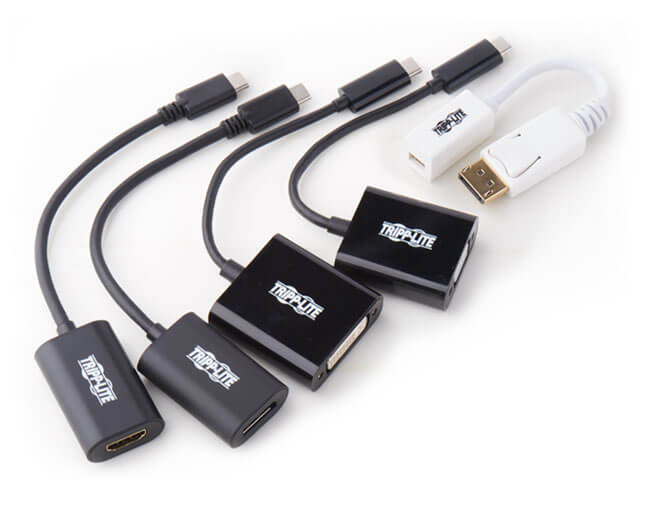 Add a Monitor
Adding a screen to your PC or laptop gives you more space to multitask: browse the web, check emails and view related files.
Connect to a TV or Projector
Giving a presentation? Make sure you can connect to the projector or large-screen TV in the conference room.
Connect to a Remote Display
Send video to a digital sign in another room or building.
---
Need greater distance? Send pixel-perfect video and high-quality audio to remote displays with Video Extenders
Sorry, no matches were found.
Try using our Cable Finder to find what you're looking for.