What is a Power Inverter?
A power inverter is a device that converts low-voltage DC (direct current) power to standard household AC (alternating current) power. An Inverter allows you to operate household appliances and electrical equipment using the power produced by a car, truck or boat battery or renewable energy sources, such as solar panels or wind turbines.

How are Inverters typically used?
Inverters provide a source of household power for electrical equipment in RVs, cars, work trucks and boats. They are also used to protect your home and belongings during a power outage, by providing emergency backup power to essential equipment such as phones, freezers, sump pumps, or medical devices.
What type of inverter do I need?
Inverters are primarily used to provide normal AC power from a vehicle's battery.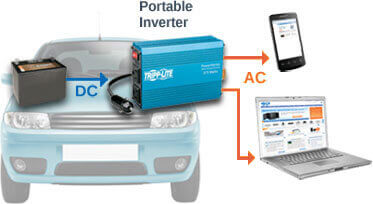 Inverter/Chargers are typically used to provide backup AC power in an emergency, such as a power outage.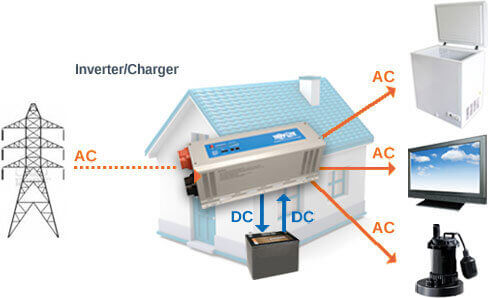 Inverters and their applications
Compact/Lightweight Inverters are used in cars, SUVs & mini-vans.
Ideal for powering:
Heavy-Duty Inverters are used in trucks, boats & RVs.
Ideal for powering:
Inverter/Chargers are used in homes & remote work sites.
Ideal for powering:
Medical-Grade Inverter/Chargers are used in healthcare environments and ambulances.
Ideal for:
What size of inverter do I need?
One of the key differences between inverters is how much AC power they produce. Add up the wattage of each device you will run simultaneously, and make sure the inverter will supply sufficient AC power.

How long will my equipment run without AC power?
Small, in-vehicle Inverters
can run equipment indefinitely while the vehicle's engine is running and battery power is available.
Large Inverter/Chargers
can provide power for extended periods. Need more time? Just add more batteries.
What input and output voltage do I need?
Input Voltage (DC): Select an inverter that matches the voltage of the battery supplying power to it. For example, if you are using a 12V battery, choose a 12V DC inverter.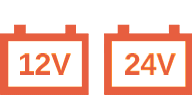 Output Voltage (AC): Electrical devices in the United States, Canada, Mexico and much of Latin America typically use 120V AC power; devices in the rest of the world normally use 220-250V AC power.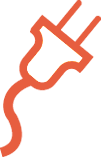 Do I need any special features?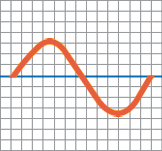 Models with sine wave output and fast transfer times are ideal for powering sensitive electronics like computers and network equipment.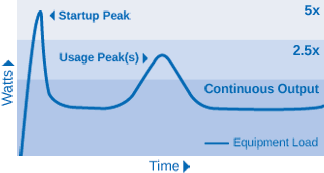 High initial power support devices with high initial power requirements such as motors, compressors and pumps.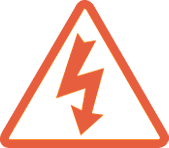 Models with GFCI outlets meet OSHA requirements for safe operation in wet or humid environments.
Power Inverters

Get mobile power on the go from any cigarette lighter outlet. Perfect for cell phones, tablets and laptops.

Provide AC power for RV/camping and marine equipment such as audio/video, appliances, pumps and more.
If your power goes out every time it rains, these products are for you. Reliable battery backup power for generators and other AC power sources when utility power is unavailable.

For Work Trucks and Industrial Applications
Get extended peak output (up to 200%) of utility (AC) power for heavy-duty power tools and work site equipment that require more startup power.

Provide pure sine wave mobile and backup power for sensitive electronics in RVs, over-the-road trucking, conversion vans, fleet service vehicles and other areas where utility power is unreliable or unavailable.

Provide safe and reliable mobile and backup power for ambulance/EMS equipment such as ventilation, airway and monitoring equipment. UL458-Compliant.

These Mobile Power Retrofit Kits add AC power to mobile medical carts in healthcare environments. UL60601-1-Compliant.