USB OTG Host Adapter Cable For Samsung Galaxy Tablet, 6-in. (15.24 cm)
Add a USB port to your Samsung Galaxy tablet
6-in. 30-pin to USB "A" Female OTG ( On the Go ) adapter
Adds a USB port to your Galaxy tablet
Tripp Lite Part Number
U054-06N
Have a Question?
---
6-in. 30-pin to USB "A" Female OTG ( On the Go ) adapter
Add USB peripherals to your Galaxy tablet: Keyboard, Mouse, Thumb Drive, and more
Plug-and-Play...no drivers or software required
6inch length allows for flexible access to attached peripherals
Connect one USB device, or add a multi-port hub for multiple USB device connections
OTG Compatible Samsung Tablet with 30-Pin connector

USB device must be able to run on the power provided by your tablet, or must be plugged into an external power supply
Supports FAT32 format external hard drives
USB OTG Host Adapter Cable For Samsung Galaxy Tablet, 6-in.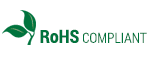 OVERVIEW
| | |
| --- | --- |
| UPC Code | 037332185440 |
| Technology | USB 2.0 (High Speed) |
PHYSICAL
| | |
| --- | --- |
| Color | Black |
| Cable Length (ft.) | 0.5 |
| Cable Length (in.) | 6 |
| Shipping Dimensions (hwd / in.) | 9.00 x 7.00 x 0.50 |
| Shipping Weight (lbs.) | 0.04 |
CONNECTIONS
| | |
| --- | --- |
| Side A - Connector 1 | 30 PIN SAMSUNG (MALE) |
| Side B - Connector 1 | USB A (FEMALE) |
WARRANTY
| | |
| --- | --- |
| Product Warranty Period (Worldwide) | Lifetime limited warranty |
When two devices are connected using a standard USB cable or hub, one acts as the host and the other as the slave. For example, a laptop might be the host for a flash drive (the slave). OTG allows a device, such as a smartphone or tablet, to act as a host for peripherals, such as a digital camera, mouse or keyboard. Most Android phones and tablets support OTG Host Mode (Android 3.1 or newer). At this time, Apple iPhones and iPads do not.
A phone or tablet with a USB port usually acts as slave when attached to a USB host, such as a laptop. However, if the phone or tablet has a USB port that supports USB OTG, it can also function as a USB host. This allows you to connect a variety of peripherals, such as a flash drive, digital camera, SD card reader or external hard drive.
To take advantage of OTG, you'll need the following equipment: 1. An OTG-compatible cable, adapter or hub (standard USB won't work) 2. A device that supports OTG Host Mode (check your device's specifications) It's important to pay attention to the connector type and gender you need. For example, to connect a thumb drive to an Android phone that has a micro USB port, you will need a USB OTG cable with a male micro USB Type-A connector on one end and a female USB Type-A connector on the other (see Tripp Lite Model Number U052-06N).
Ask a Question
How can we improve the information on this page?
Is an important specification missing? Did you spot an error? Please let us know how we can make this information more useful to you.